Teamwork > Success
Working Together On Client Solutions
Low Operating Expenses
Because we discount our fees to you, many times our combined fee structure is less than some mutual funds.

Plus, the client has the added benefit of your expert guidance and access to the portfolio managers who actually manage their money.
Individual Management
Each of our investment portfolios, including the ones for your clients, are individually crafted to meet the goals and objectives of your client related to risk tolerance, time horizon, asset allocation, and tax sensitivity.

We work closely with you to align our portfolio management with your client's expectations.
Institutional Service
The whole notion of Garrison Connect was to bring an institutional level of investment management, account reporting, and client service to individual families and high-net worth clients.

No longer are clients relegated to second-class service or substandard portfolio management. Your clients deserve the best too.
Investment Process
Our entire investment management process is built on fundamental research of companies. It's been that way for almost 30 years with our investment professionals.

We simply try to find great companies that either make something or do something – and avoid the latest fads of Wall Street. Capitalism the way it was meant to be.
Things We Do That Make A Difference To Your Practice
You Focus On Your Clients, We Manage The Portfolios
We've Been Helping Investment Planners Help Their Clients Since 1998
We know how hard it can be to attract and service clients and manage investment portfolios at the same time.

That's how the beginning of the idea for Garrison Connect was developed almost two decades ago.

We sensed a need that played to your strengths and ours. Yours of facing the client and providing an exceptional level of client service without worrying about managing the portfolios or putting your clients in some mutual fund. Ours in the sense of concentrating solely on portfolio management with our team of investment gear-heads.

This notion of playing to our individual strengths brings a level of service to the client that is perhaps, to borrow a cliche, worth more than the sum of its parts.

It's worked out great for financial planners and us as well over the years.

Teamwork drives success!
Portfolio Management

Equity, Balanced, Fixed Income, tailored specifically for your client.

Account Reconciliation

Detailed and accurate portfolio accounting and performance reporting.

Planner Support

Access to our portfolio managers. Timely market analysis and commentary.

Client Contact

Only at your direction and with your participation. You are our client.
Your Investment Team
Serving Planners Together Since 1998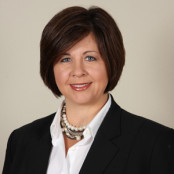 Kerry W. Bradley, CFA, MBA
Equity Portfolio Manager and President
Mother of 4, wife of Chris, animal lover, close-knit family. All around great person! Former monorail driver at Disney World – no, really. Thai food cannot be too hot – think fire extinguisher.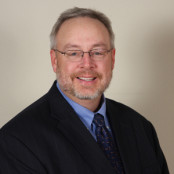 Glenn E. Atkins, CFA, MBA
Fixed Income Portfolio Manager and Executive Vice President
Father of 4, ATM machine for college kids, experienced rickshaw pilot, cat owner, computer geek. Restores vintage fountain pens.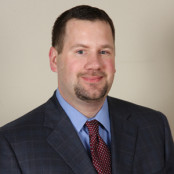 James B. Bell, CFA
Equity Portfolio Manager and Vice President
Father of 2, husband of Shelli, bicycle riding beast!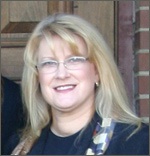 Carla M. Atkins
Director of Portfolio Accounting
Mother of Bo and Ashley, grandmother of too many to count, avid reader, crossword puzzle freak!